Writer's Tools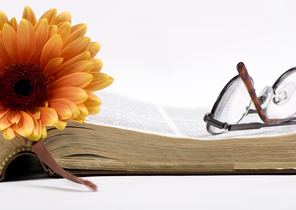 • Coaching Service

• Creative Writing

• Writer's Supplies

• Think About Writing Resources For Publishing Your Work

• More Publishing Resources

• Helpful Tips and Commentary



CREATIVE WRITING

Sharpen your pencil . . . come play with words. On the Write Path we believe that every creative attempt, whether splendid or clumsy, deserves respect. When you exercise your creative muscles in a safe environment, your harsh inner-critic will soon surrender. If you are a nervous beginner or a seasoned writer we invite you to join us.
Just as our cave-dwelling ancestors needed a keen imagination to survive, contemporary life also requires imagination. Many of us deny our innovative minds. Ignoring our creative spirit, we may become obedient sheep, following the herd.
Picasso once said, "Every child is an artist. The problem is how to remain an artist once he grows up."The Write Path provides an elixir for the imagination. Join us to unleash your own magical, playful, creative child.
---
Proceeds Go to Write Path Scholarships. Contact us at 208-385-0888 or writing@writepath.org
Journals, Daytimers, & Photo Notecards
All Writer's Supplies benefit the Write Path Scholarship program. Your cost is tax deductible. Please allow 3 weeks for delivery of custom designs.
Traditional Write Path Journals - Always ready for reflection, a journal begs for a creative companion. WP Journal - durable binding, high quality paper,
& a sturdy cover. $12.00.
Custom Designed Photo Journals & Daytimers - with your choice of color, photograph, and quotes. One hundred lined or unlined pages inside or Daytimer option. $18.50 per book.
Photo Note Cards - Mixed Flower-Art Designs. $16.00 for packages of 8 - 4x6 inch cards. Custom Cards with your name and/or special greeting available: 12 custom cards - $24.
For shipping and handling
---
THINK ABOUT WRITING - RESOURCES FOR PUBLISHING YOUR WORK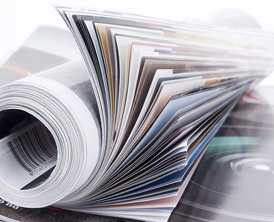 CONTESTS

Passager 2015 Poetry Contest - for writers over 50. The 2015 Passager Poetry Contest is now closed. Details regarding next year's Poetry Contest will be posted November 15, 2015.
More info & Guidelines.

The Cabin "Writer's in the Attic" Writing Competition - The Cabin is now accepting submissions for the fifth annual Writers in the Attic writing competition. Idaho poets, fiction and non-fiction story writers are encouraged to send their work on the theme "water." Entries will be accepted through 5 pm, Friday, February 5, 2016. Work will be blind judged by a local literary notable and the selected works will be published as part of the Writers in the Attic 2016 anthology. Guidelines and submission at CABIN.

Idaho Writers and Readers Rendezvous Writing Contest – Cash prizes in 5 categories including short story and poetry. $100 to each First Place Winner, $50 to each Second Place Winner. All first place entries will be posted on the Idaho Writers Rendezvous website. Contact Contest Director, Sherry Briscoe, with any questions sherryabriscoe@gmail.com. The 2015 contest is closed, but check back for details about next year's competition!Writers Guild
The Sawtooth Poetry Prize – The Sawtooth Poetry Prize honors a book of original poetry in English by a single author. The winning poet receives a $1,500 honorarium upon publication plus 25 copies of the published book. The 2015 contest is closed, but check back for more details for 2016! Details
Idaho Magazine 2016 Fiction Contest- A contest looking for imaginative, well-developed stories with interesting characters,emotional punch and a distinctly Idaho flavor! 2,500 word maximum. All entries must by postmarked by January 31, 2016. No science fiction. All stories must have an Idaho setting, theme or character as the central element of the story. All stories must be unpublished. For more details visit their website. Idaho Magazine 2016 Fiction Contest Details
LITERAL LATTE
Literal Latté currently offers five annual writing contests. The deadline dates given on their website apply every year, so there's always a contest just around the corner. Literal Latte

---

YOUNG WRITERS

BASIC LANGUAGE LITERACY - 
No deadline. 
Offers links to many writing opportunities for youngsters including some that pay. Kids' Writing


---

WRITERS OF ALL AGES

Boise's Novel Orchard: Boise's Novel Orchard operates as a non-profit organization that supports a local community of writers through regular workshops, critique groups, presence on the world-wide web, and micro-publishing. BNO has a program full of opportunities for you to learn about and further practice your craft - writing. Check them out on their website, Facebook, or follow on Twitter (@NovelOrchard). Novel Orchard

Imitation Fruit – An online Literary Journal looking for fun, upbeat short stories , creative nonfiction, poetry, and artwork. For more information:
Submissions Imitation Fruit.

Mother Earth News – Mother Earth News is a bimonthly magazine that promotes more self-sufficient, financially independent and environmentally aware lifestyles. Mother Earth News welcomes articles and quality photographs for their "Country Lore" department. "Country Lore" presents handy how-to tips of 100 to 300 words; payment is $25 to $100 per published item. We accept submissions for consideration for online posting to our website, but do not pay for them at this time. Submissions for all of the above should be sent via e-mail to letters@MotherEarthNews.com. (Digital photographs must be high-resolution in order to publish.). Guidelines at: Mother Earth

You & Me America's Medical Magazine
- No Deadline. Seeks non-fiction articles about the human aspects of dealing with all medical issues from a first-person perspective. Pays on acceptance. Check guidelines at: You & Me

Many Voices Press - No Deadline. Accepting submissions for an anthology of poets from Arizona, California, Colorado, Idaho, Montana, Nevada, New Mexico, Oregon, Utah, Washington, and Wyoming. Will review submissions until they have compiled a 400 page manuscript. $200 awarded to the best poem from each state. Guidelines

Sheknows.com
 - No deadline. 
An online magazine paying $25 to $50 for first person pieces and $100+ for feature articles. Hint, it's about women but there's more to know. Visit She Knows.

Passager Magazine
 -Topics and dates vary
. Passager Magazine publishes quality writing by people over 50. Poems and stories up to 4000 words.
Passager Magazine

The Rambler -Topics and dates vary. The Rambler accepts submissions for nonfiction, fiction, poetry, and artwork. No minimum length, but no more than 8,000 words. Open to a variety of subjects, please do not send s science fiction, horror, romance, or children's stories. Rambler Magazine

Persimmon Tree- No deadline. This Online Literary Magazine by Women Over Sixty seeks quality fiction and nonfiction submissions. Persimmon Tree

IDAHO Magazine -No deadline. Actively solicit submissions of stories that haven't been published elsewhere, great stories just waiting to be told. Always looking for informative, entertaining writing and great photography about Idaho topics. Dig into your memories, bring out your boxes of old photos, brush up on the stories you heard yesterday and the ones you heard as a child.IDAHO Magazine

Common Ties - No deadline. Common Ties is about the art of storytelling. They ask the world 20 questions and publish their favorite answers with artwork both online and in books. They are always collecting and reviewing illustrated answers for future books on our 20 themes. You do not have to be both a writer and an artist/photographer to contribute; you can team up with someone else and submit together. We pay $200 for each illustrated answer in our books and give each book contributor a complimentary copy. Click on "The Questions." Common Ties
Skirt Magazine - Skirt! publishes two personal essays every month on topics relating to women and women's interests. All essays for consideration should be submitted in their entirety and be between 800 and 1,100 words. Essays must fit one of our monthly themes. Payment for essays is $200. Skirt
Backpacker - No Deadline. Backpacker magazine likes "quirky, idiosyncratic" tales about foot-based travel, preferably in North America. Pay starts at $.60 per word. Backpacker Guidelines
---
HELPFUL RESOURCES

Helpful Tips and Commentary

Best Poetry Contests – Subscribe to Winning Writers, then check out CONTESTS.

AVOID contests which exist only to generate cash for the organizers.
1) Winning Writers (subscribe) offers a list of the bogus contests: CONTESTS TO AVOID.
2) Writers Beware offers a wealth of cautionary information for the prospective writer. Go to Beware.
3) You will find a good article about poetry scams at Scambusters.