About Us

• The Write Path

• What is the Write Path? (FAQ)
• Susan's Education and Publications

The Write Path Online invites adults, adolescents, and children to walk on a path leading to optimism, confidence, and well-being. Whether you express yourself through poetry, fiction, journal writing, photography, or another art form, the Write Path calls you to honor your unique voice and creative spirit. The Write Path Online offers you a multitude of resources to enrich your life, your writing, and your imagination.
On the Write Path we offer onsite groups and in the near future, we will offer online groups as well. Our classes blend expressive writing and healing to promote longer and better lives. As you write your life on the Write Path, you weave the threads of your days into a harmonious whole. Whether you seek group therapy, personal growth, or simply a place to expand your creative edge, you will find resources and classes to meet your needs.

---
What Is The Write Path?

Living is a Creative Endeavor

- The Write Path is Two Paths with One Destination – Self-awareness leads to confidence, which teaches us to trust our creative impulses. Likewise, when we exercise creative muscles, self-knowledge and confidence follow. Regardless of whether you join us to gain self-knowledge or to enhance your creative endeavors, the Write Path leads to exciting and meaningful territory.

- A Path to Personal Knowledge - Writing helps make sense of life and uncovers your organic wisdom. More like play than therapy, writing in a confidential group helps develop emotional flexibility, trust, and the courage to design a life that makes sense.

- A Path to Creative Expression - Everyone is creative, but we often lose sight of our innate imagination. Write Path classes prompt you to take risks, make mistakes, and have fun. When criticism is absent, imagination comes home.

- Classes For Journal Writers, Creative Writers, Beginning and Experienced Writers

---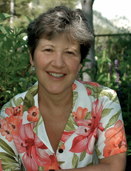 Susan Reuling Furness is a Registered Poetry Therapist who specializes in helping you reach your potential through creative expression. In addition to her therapy practice, Susan offers classes, seminars, and retreats. She coaches writers and artists and trains prospective therapists who wish to specialize in expressive therapy and Poetry Therapy.
A Licensed Clinical Professional Counselor and Licensed Marriage and Family Therapist, Susan trained in Poetry Therapy under the supervision and direction of the National Federation for Biblio/Poetry Therapy. Her work also reflects her studies with distinguished writers and poets including Joan Logghe, Kim Stafford, John Fox, Naomi Shihab Nye, and Myra Shapiro.
In Susan's words, "It is my privilege to share the healing wisdom and passion gained from the gifted mentors who gave rise to the Write Path. I hope the Write Path will reach all who look to renew a love for life and the creative."


Every child is an artist. The problem is how to remain an artist once he grows up. ­– Pablo Picasso
You can follow The Write Path here at writepath.org and on facebook.
For Susan's complete professional summary, click here.

Read Susan's write-up by the Green Belt Magazine here!


---
 

Bachelors of Science

University of Illinois, Champaign, IL

---

Masters of Education/Counseling

College of Idaho, Caldwell, ID

---

Licensed Clinical Professional Counselor 


Licensed by the State of Idaho

---

Licensed Marriage and Family Therapist

Licensed by the State of Idaho

---

Certified Professional Mediator

Certified by the Idaho Supreme Court

---

Mentor/Supervisor for Poetry Therapy

The National Federation of Biblio/Poetry
Biblio/Poetry Therapy (NFBPT)

---
PUBLICATIONS: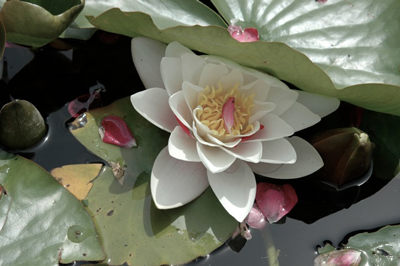 • Poetry Winner (2nd. Place) – "Prison Walls." Caged Inspiration sponsored by the Idaho State Historical Museum, Old Idaho Penitentiary. (2010)
• Non-fiction Winner (2nd Place) - Essay "In Company of Devils," in Idaho Magazine. (January 2008)
• Article: "The Ghost Of Critics Past" in Once Upon a Place: Writing from Ghost Ranch. Anita Skeen and Jane Taylor, Eds. Night Owl Press: Woodbridge, VA. (2008)
• Poem: "Courage" in Layers of Possibility Healing Poetry from The National Association of Poetry Therapy Members. Palabras Press, Calgary, Alberta. (2007)
• Essay: "In the Middle of the Night," in "The Sun" (periodical) Reader's Write column. (February 2006)
• Chapter: "Climbing Out of the Snake Pit" in The Writing Group Book: Creating and Sustaining a Successful Writing Group. Lisa Rosenthal, Ed. Chicago Review Press: Chicago. (2003)
• Essay: "Grandma's Recipe Stands Test of Time," in Country Woman. (Nov/Dec 2003)
• Essay "Secret Recipe," in Dishrag Soup & Poverty Cake – An Idaho Potluck of Essays on Food. Idaho Humanities Council. (2006)
(Nov/Dec 2003)
• Essay: "How to Organize Your Desk," in Focus, magazine of the Attention Deficit Disorder Association. (January 2003)
• Memoir Contest Winner - Essay: "Picasso's Boise," in Boise Magazine. (Winter 2000)
• Poetry Selections: In "Standing: Poetry of Idaho Women." (2000-2005)
• Poem: "Thin Skinned," Springtime Writers, Online publication. (2002)
* Chapter: "The Terrible, Awful P-Word," in Manual for Hospital Workers. Michele H. Pelling, Ed: Propell Group, Newberg OR. (publication pending)