Poetry Therapy

• One Path

• 10 Reasons to Join a Write Path Poetry Therapy Group

• What Is Poetry Therapy?

• Train To Be A Poetry Therapist or Applied Poetry Facilitator

• A Poetry Therapy Tale



---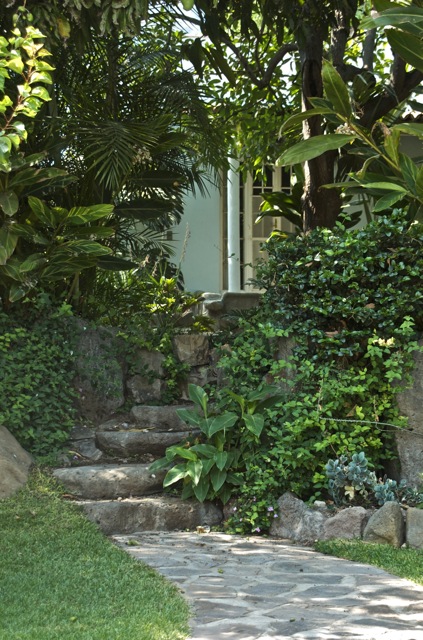 In the beginning, there is only one path
It is yours
Stepping with confidence, there is no reason to question
Still comes a simple doubt
It seems of no consequence, so you walk a stranger's path.
The new pathway is alien
You fall out of step and
Other voices clamor for attention
"Try my way!"
"No, mine!"
Each promises an answer to quintessential questions
"Who am I?"
"Where am I going?"
"What do I believe?"
Your road twists, contorts, divides
Your path becomes a labyrinth.
Confusion.
And then one day
Through the haze, you notice something familiar
A friendly taste
A native scent
You recall a melody
A voice compels you to follow
This path is new
Yet familiar
And
You begin the journey home.
---
Borrowing from David Letterman's Top Ten style, here are . . .

The Top 10 Reasons to Join a Write Path Group

10. Enjoy a safe place to explore. Meet others who want to improve their lives.
9. Dedicate time for self-reflection.
8. Restore a sense of equilibrium.
7. Re-kindle your imagination.
6. Feel better physically and mentally. Build new brain cells.
5. Share the absurd and the profound parts of life. Connect through laughter and tears.
4. Cultivate better relationships with yourself, family, co-workers, and friends.
3. Restore your self trust. Gain respect for your voice and wisdom.
2. Discover your creativity and ingenuity.

~ and best of all ~

1. Reclaim your life.

---
What Is Poetry Therapy?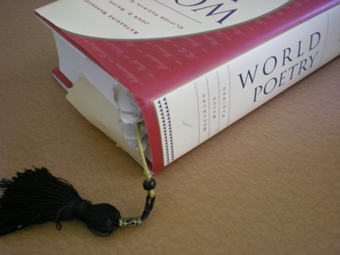 A poem "begins in delight and ends in wisdom." – Robert Frost
Poetry Therapy is a one of the lesser-known children in a family of expressive therapies. You may know her granddaddy, Art Therapy. Perhaps you know the siblings who are Music, Dance, and Drama Therapy. For those who love language, Poetry Therapy is the darling of the family.
Poetry Therapy employs poems and literature to promote personal growth and healing. The arts and medicine have been entwined from the beginning of civilization. Just after the reign of Julius Caesar, a Roman physician named Soranus prescribed tragedy for manic patients and comedy for those who were depressed. Today we continue to recognize how art, music, and poetry transform us.
Some ask, "why poetry?" The symbolism, imagery, and sentiment of a poem evoke feelings. We may recognize the poet's courage and resilience or relate to the tragedy and grief in a poem. A good poetry therapy selection helps a person find their way to solutions and hope. After reading a poem and discussing it, members of a Poetry Therapy group write personal reflections in their journals.
You do not need to be a "poet" to benefit from Poetry Therapy. The Write Path and Poetry Therapy applaud your thoughts and feeling even when you write a list. Whatever you write becomes your resounding poem when you share * your response with others.
* Write Path groups are committed to confidentiality. Members are never forced to share their writing, but soon learn this is a safe place to do so.
Visit the National Federation for Biblio/Poetry Therapy

---
Train To Be A Poetry Therapist or Applied Poetry Facilitator

Susan Reuling Furness is credentialed by the National Federation of Biblio/Poetry Therapy . (NFBPT) as Registered Poetry Therapist and Poetry Therapy Mentor/Supervisor. Please call to arrange a complimentary consultation to discuss your future as a Poetry Therapist or an Applied Poetry Facilitator.
208-385-0888 or writing@writepath.org

Regional Training
If you love people, poetry and literature, and creative writing, you make a great candidate to become a Poetry Facilitator or Therapist. Regardless of your locale, there are ways for you to train in this field. Long-distance training can be arranged.
The Write Path Has History
The inspiration for the Write Path came from a personal experience in the year 2000. Sitting in a circle of writers I realized how personal concerns often take center stage when writers are relaxed and feel safe. Without a therapeutic agenda, a great deal of healing happened in that circle. The Write Path was born from that experience.
Imagine My Surprise
One day while online I stumbled across a The National Association for Poetry Therapy. (NAPT) In cities and states across the nation, men and women were learning the gold standard for using poetry to help children and adults in every age group. I attended my first NAPT conference in April 2002, fell in love with the committed, enthusiastic people I met, and I began training a few weeks later. After several years of study, I was awarded my registration as a Poetry Therapist (PTR) by the National Federation of Biblio/Poetry Therapy. (NFBPT)
All Over The World
My association with other Poetry Therapists and Applied Poetry Facilitators opened doors I never imagined. Today my Poetry Therapy friendships reach from Idaho to Ireland, Switzerland, Japan, Germany, Canada, Lithuania, and several dozen states. I meet writers, poets, therapists, teachers, professors, hospice workers, child development specialists, nurses, song-writers, and a myriad of other creative helpers. In addition to my formal training, I learn from my relationship with these dedicated people who make Poetry Therapy their world.
A Journey Of A Thousand Miles Begins With Only One Step
If language, literature and helping others appeal to you, Poetry Therapy may be your path too. I will help you toward a new profession or augment your existing career.
Who Should Consider Credentials In Poetry Therapy?
• People who love to write and love helping other people.
• Literature and Poetry Enthusiasts who want to help others.
• Counselors, Social Workers, Psychiatrists, Psychologists who enjoy writing, literature, and poetry.
• Drug and Alcohol Counselors
• Art Therapists, Collage Therapists & all expressive therapists.
• School Counselors and Social Workers
• Teachers and Educators
• Child-care Specialists
• Medical Personnel Who Appreciate Holistic Approaches
• Elder-care Specialists
Please call to arrange a complimentary consultation to discuss your future as a Poetry Therapist or an Applied Poetry Facilitator.

208-385-0888 or writing@writepath.org

---
A man asks, "Does a Poetry Therapist speak only in iambic pentameter?" I hope he was kidding.
Nick Mazza, editor of the Journal of Poetry Therapy once quipped, "Against popular belief, Poetry Therapy is not a cure for deranged poets, nor treatment for those suffering a high school poetry class."
In truth Poetry is the misunderstood child in the Therapy family – one of the family's many expressive children. She was born in the first century A.D. and has been used to help heal since then.
When the world got around to naming our girl, she was given the name Bibliotherapy. It was a clumsy name – no name for a beautiful child. Outsiders misunderstood her so the kinfolk decided to give Bibliotherapy a new name. "Let's call her Poetry Therapy," they said, "so that people will flock to her door."
So it came to pass, in the 1960's, Bibliotherapy became Poetry Therapy. Without a doubt, her new name is more poetic. Still people outside the family – people like you – may not recognize her. Newcomers wonder What is Poetry Therapy? How does poetry heal?
Why Poetry?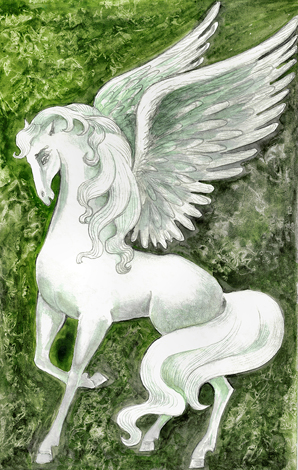 Poetry Therapy begins with a poem
Not the Odyssey, the Iliad, nor Beowulf
Nor Olde English verse by olde Robert Burns
Wee, sleeket, cowrin, tim'rous beastie
No, a lovely poem
An evocative poem
With cadence to echo your heart
Tomorrow and tomorrow and tomorrow
On the brink, on the brim, on the cusp
Lines sing your song
Hold fast to dreams
e.e. cummings thanks God
for most this amazing day
Words show the way.
Poetry Therapy dances with language
Symbols and imagery pointing true north
Flow like a river
Be like a bird
Rise like the phoenix
Open a door.
Why Poetry? Why not?
She arrived with the stork
Before you could speak
Patty-cake, patty-cake
The cat and the fiddle
Someone sang
Good night, sleep tight
The owl and the pussycat
Went to sea
Danny O'Dare
The dancing bear.
You memorized poetry
Roses are red
Composed a love poem
Someday we will wed
You heard it in church
On the radio too
At school, see you later
In the hallways, alligator
In the subway
On the playground, skipping rope
Round and round.
You heard it from lecterns
Speaking to nations
Praise Song For The Day
I have a dream
Poems may inspire
Gather roses while ye may
They tickle and smile
A nose is a nose is a nose - any day.
Wherever we look we find poetry
Wherever we look is a poem
Our heart beats the rhythm
Our feet tap the beat
Within us, beside us
Wherever we turn
Poems speak.
© SFR